This ain't a skim over it - type email. 
I'm sharing
something that if you did just once - you'll
make more and work less. And if you do IT
12 times (like Murph) - you'll retire.
There are 2 vendors - the strong silent types.
(as in they hold their business close)
They are around in the group - but never say much.
Vendor one - we'll call Sambo
(cuz I don't have permission to use his name)
And vendor two - We'll call Murph
(no permission either)
Sambo and Murph aren't in the same area
or even the same state - but they've carved 
out a wonderful niche.
Murph has been at this a bit longer and has
just ordered his 12th cart.
Same cart as always (the Big Dog)
Sambo is on cart 8. And due to order 
another soon.
Sambo vends occasionally. And Murph
only does a few events a year.
SO WHY SO FREAK'N MANY CARTS?
Because they both use just one of the 
expansion tips I taught them. 
But first let me - get ya up to speed.
Several years ago I put out some content on
expanding and both these guys did it. 
and tweaked things a bit but kept the same goal.
Their goal:
World Domination! (just kidding)
 - to have multiple carts making enough money
that they don't have to work.
And to be honest. I know what Murph did in
2018 and he could stop working now if he wanted.
*and really - Sambo could too (my best guess)
But he says once he gets 20 to 25 carts out -
the he'll stop.
WHAT THEY'RE DOING?
As in - which one of the expansion methods are 
they using to work less and make more?
I'll tell you. RIGHT NOW
They are renting their carts. 
They AIN'T running them.
Big difference! Rent vs. Run
And that's why the rarely are vending (if ever).
I've written long enough - but tomorrow I'll share more.
For now - this should get those grey juices in your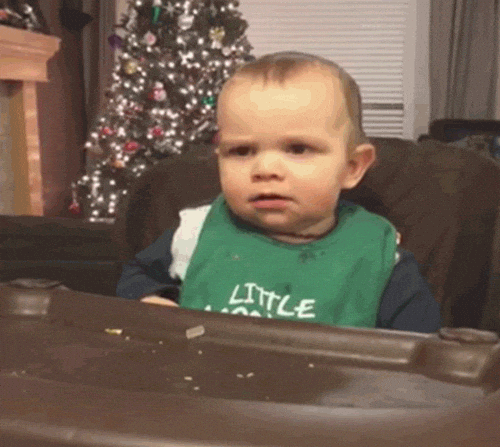 And tomorrow (if I have time) *either way real soon
I'll email you some specifics on how Sambo and
Murph are pulling this off. 
It's similar to this...
I'll share how they market theirs. 
What one of them does different.
And you could do this right now. 
It's really simple. 
I've done it and now that I've officially
moved again...
I'll be starting it back up. (so you'll see)
I'm going to rent my...
 - Cater Pro (which I don't have yet)
 - kettle corn cooker
 - commercial kitchen (the electric one)
 - pig roaster
So I promise you - that you can do it
to.
Happy Wednesday!
Ben "GREY MONEY MATTER" Wilson
P.S.
[ad copy]
*pic of cart
MINI MOBILE KITCHEN DOES IT ALL
>GRILL, COOK, BOIL & STEAM<
Party, Graduation, Employee Event,
Big Sale, Just B' Cuz, Customer Appreciation,
Birthday, Anniversary, Big Yard Sale, Fund
Raiser...etc..
We Deliver To Your Event  - We Clean
You Enjoy!
BBQ - Pasta - Soups - Wings - Hot Dogs - Tacos
Call Today - XXX.XXX.XXXX
P.P.S.
WANT TO ENCOURAGE ME TO GET THE 
REST OUT TO YOU TOMORROW?
Hit Reply on this email and let me know if
you're interested by saying: tell me more
<< VENDOR & BUSINESS RESOURCES >>
>> STREET FOOD PRO PRIVATE COMMUNITY
The "Street Food Vending" A-Z EDUCATION PROGRAM For Any Serious Vendor Out There... Endless Value! Deals, Discounts, Tips, Courses, Tutorials, Private Community Of Successful Vendors, etc...priceless -
[CLICK HERE To Learn More]
>> GET THE BEST LOCATION - ALWAYS
Ben's Secrets To access Almost Any Location You Desire - Over 800 Vendors Use This Secret To Get Any Location They Want -
[CLICK HERE To Learn More]
>> STEP BY STEP VENDING LESSON - FOLLOW A PRO VENDOR FOR A DAY...FROM HOME!
>> GET STARTED ON A BUDGET!
>> FREE BOTTLED WATER HACK - 100% PROFIT!
Bottled Water Net Cost = $0 >> Sell For $1.00 + Get Paid To Do It! Apply a couple little tricks, get free water, sell it for whatever you want and keep all the money -
[CLICK HERE To Learn More]
>> BUILD YOUR OWN HOT DOG CART - FOR UNDER $900!
>> STAFF SECRETS - TRIPLE YOUR DAILY SALES
>> STEAM, BOIL & GRILL - LIVE TRAINING ON CART!
Have you saved my email address to your contacts yet? That's called "white listing".
It keeps the gremlins in your email provider from sending this juice to spam.
Don't want to hear from me anymore. I swear I'll cry! But the unsubscribe link is below.